The Dark Tower - The Drawing of the Three - The Sailor #4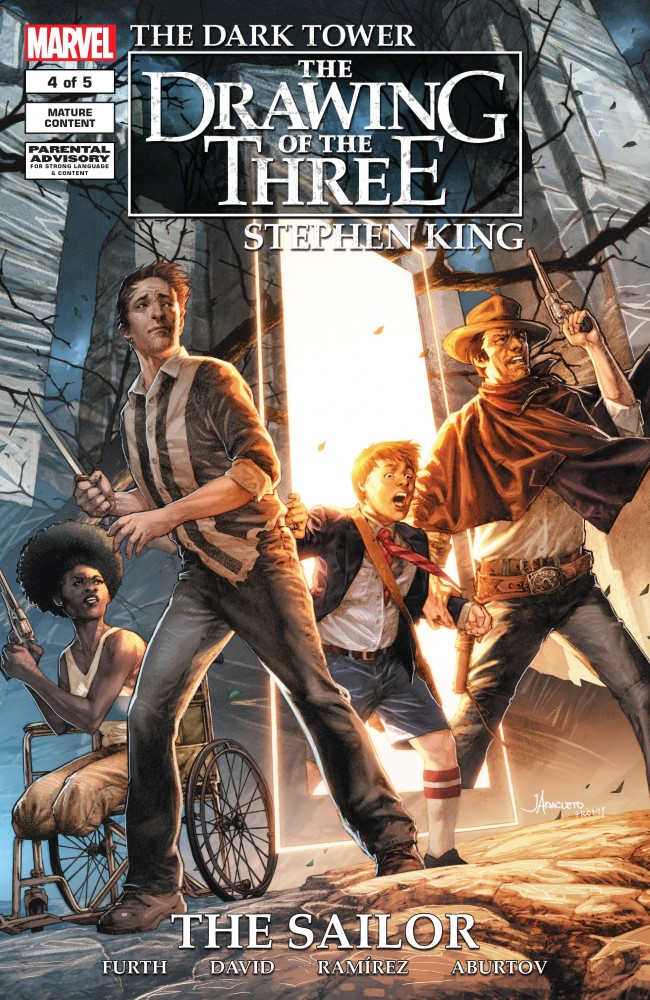 Language: English | Year: 2017 | Pictures: 27 | Format: CBR or CBZ | Size: 63.7 Mb.
JAKE CHAMBERS RETURNS AS STEPHEN KING'S DARK FANTASY EPIC CONTINUES!

Haunted by the specter of a boy he let fall to his death, ROLAND is beset by despair.

But the boy never existed, and Roland's guilt is madness. Or is it?

As timelines converge and reality shatters, JAKE CHAMBERS becomes the focus of Roland's quest...and may be the key to the survival of the ka-tet!