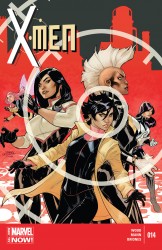 X-Men #14
Jean Grey School is under attack, with the result that the young X-Man dead on the front lawn of the school.
Jubilee worst nightmare has come true ... in future years and rewritten.
Clay Mann (GAMBIT) joins Brian Wood for the terrifying new chapter in the history of the X-Men!