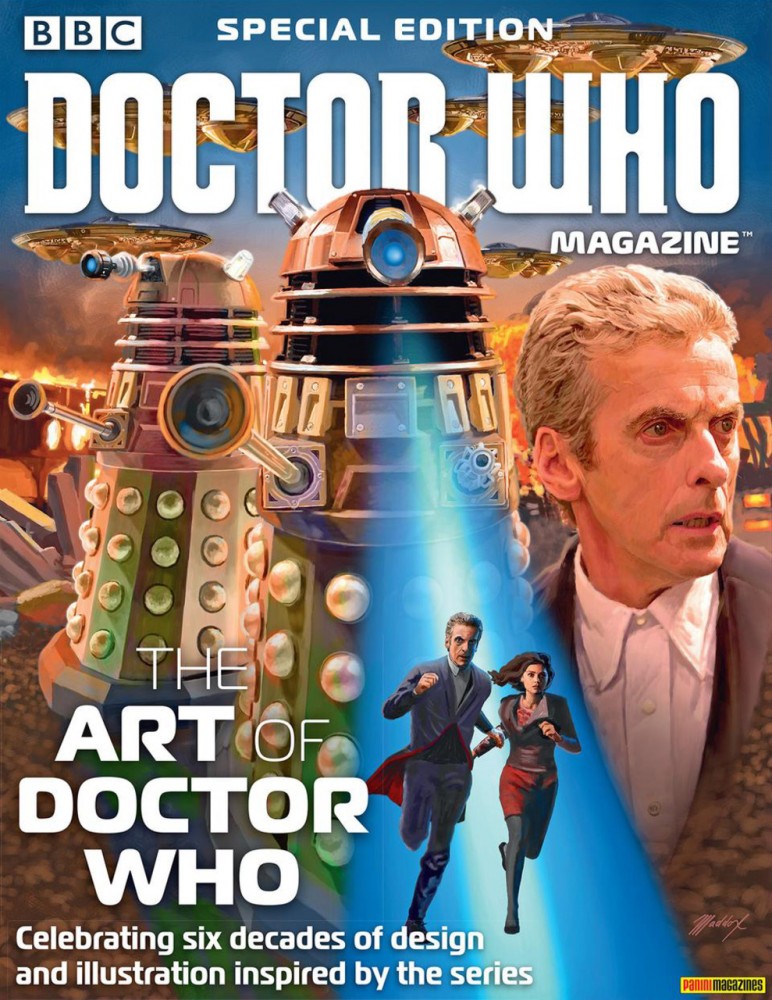 Doctor Who Magazine Special Edition #40-42 Complete
Collections / Other publisher
Pages: 3 issues
2014-2016 year
English comics
Size: 294.2 mb.
Doctor Who Magazine Special: The Art of Doctor Who
The characters and scenarios from Doctor Who have been inspiring artists since 1963. The latest special edition of Doctor Who Magazine celebrates the best of their contributions to both the programme and the vast range of licensed products that rely on their skill.
"This is how the story of Doctor Who unfolded in the eyes of the artists who interpreted, shaped and represented the show," says editor Marcus Hearn. "In fact, the story begins before the first episode was even transmitted – we have articles examining the creation of the Doctor Who logo and the filming of the original title sequence."
This 100-page Special is packed full of stunning reproductions of original artwork from the Dalek annuals, the Doctor Who annuals, Doctor Who Weekly, the DVD range, the Radio Times, Target Books, TV Century 21, the VHS releases and more.
Doctor Who Magazine Special: The Music of Doctor Who
In the 1960s, Doctor Who's bold use of avant-garde music and sound design played just as important a role as visual effects in evoking a journey through time and space. This is the story of those radiophonic pioneers and the composers who built on their extraordinary legacy. Unprecedented in its scope and detail, The Music of Doctor Who explores one of the most celebrated and mysterious sonic landscapes in television history.
LOOK BACK ON AN INCREDIBLE YEAR FOR DOCTOR WHO, WITH THE 2016 YEARBOOK!
The 100-page Doctor Who Magazine Yearbook 2016 is packed with all-new material, including exclusive interviews with stars Michelle Gomez (Missy), Ingrid Oliver (Osgood), showrunner Steven Moffat, writers Mark Gatiss and Sarah Dollard, producer Derek Ritchie and directors Daniel O'Hara and Edward Bazalgette.
Elsewhere in this issue, Peter Capaldi shares his memories of an extraordinary photoshoot on Abbey Road, we go behind the scenes at November's Doctor Who Festival and pay tribute to the Doctor Who luminaries who passed away in 2015.
"Peter Capaldi's second series contains some of the greatest moments in the show's history, but we've also explored many other corners of the Doctor Who universe," says editor Marcus Hearn. "We've included as much as we can from a diverse year – everything from The Underwater Menace to Doctor Who: The Fan Show."