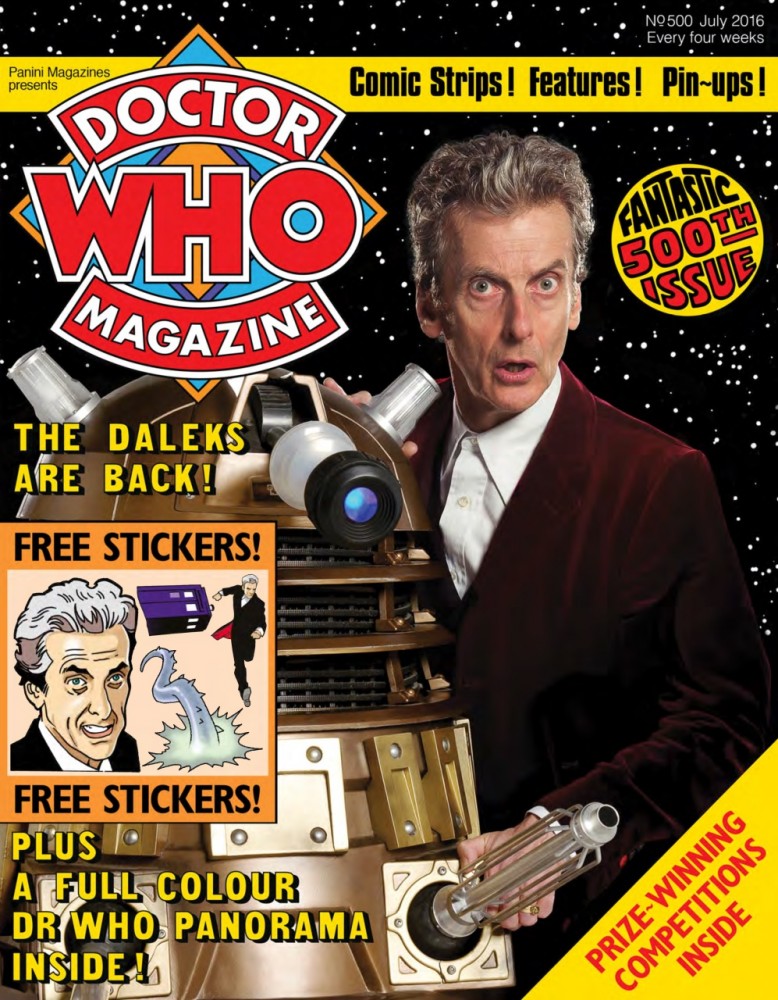 Doctor Who Magazine #500
Other publisher
Pages: 116
2016 year
English comics
Size: 62.7 mb.
Doctor Who Magazine, the official publication of the hit television series, celebrates 500 editions with its biggest issue ever, on sale from 26th May 2016.
The magazine began life as Doctor Who Weekly in October 1979, before becoming a monthly publication the following year. Contributors have included Doctor Who's head writers Steven Moffat and Russell T Davies, and the title has interviewed every Doctor and companion to appear in the TV series over the years.
The Doctor himself – actor PETER CAPALDI – is interviewed in the issue and says:
"When I was growing up, the same publications would print the same pictures over and over again. But then suddenly Doctor Who Magazine will produce something from the 60s that you've never seen. To me, that's magic."
Of its readers, Peter tells DWM, "The magazine caters to a whole range of ages and interests, and so many of your readers are so creative. It's one of the things I love about Doctor Who, that it stimulates creativity in people. They may go off and become writers, or actors, or artists – and the magazine is part of that. As an examination of the nature of television production, it gives people a clear idea about the processes involved, both now and historically. You have very clever, very detailed articles for those who are of a scholarly bent… But also Doctor Who Magazine has a great artistic flavour to it. It's about endeavour."