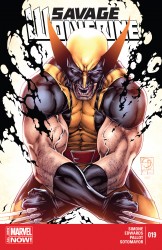 Savage Wolverine #19
He best thing is, what it does - but what if he has a bad day?
Logan faces a head with some bad luck at the worst possible day. Jubilee can lend a hand?
It's Wolverine is not good, very bad, very terrible day Gail Simone (Batgirl) and anyone!