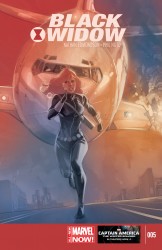 Black Widow #05
Paris, London, Montenegro. Natasha in a race against time, under the shadow of the hammer ...
Dark areas threatens Europe, and even SHIELD does not know who is behind this ...
With nowhere to turn for answers, Natasha has no choice but to ask the raven with ...