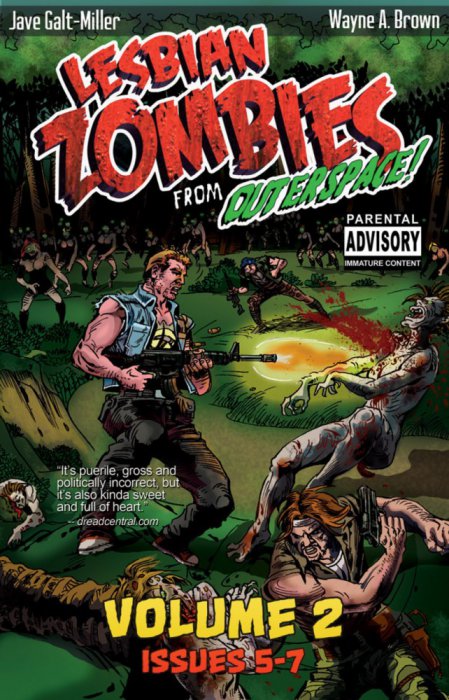 Lesbian Zombies from Outer Space Vol.2
Other publisher
Pages: 184
2017 year
English comics
Size: 249.8 mb.
Get volume #2 of the NSFW zom-com horror series where flawed male fantasy becomes a nightmare! Includes Issues 5-7, each with the original cover, as well as the R-rated Sexy Variant cover.
Saved by Detective Kearnes from certain death at the end of last issue, Ace is restrained as Gwen is taken captive. Now Ace must find a way to save his lesbian friend and convince the paramilitary fanatics that she isn't a zombie like all the others. Additionally, the Professor claims that Ace possesses the one thing that can end the lesbian zombie apocalypse for good; but Ace is too embarrassed to admit it. Will Ace and Gwen be able to escape the town and find help? Read and witness the exciting climax!
80 pages of full-color nudity and violence make this an ADULTS ONLY horror comic.
Sometimes when Hot Girls make out - it's Evil!