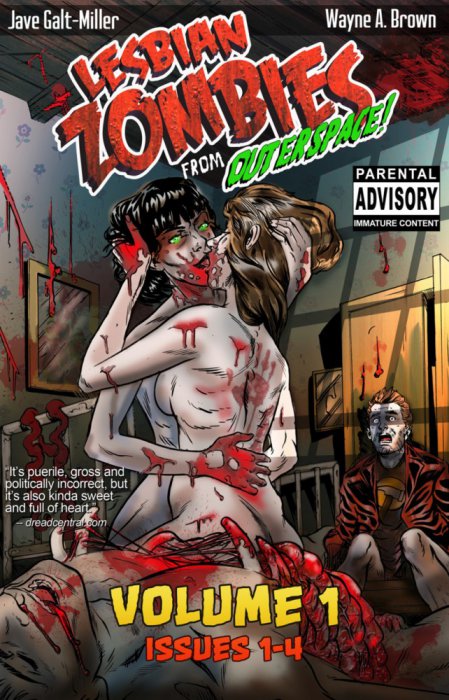 Lesbian Zombies from Outer Space Vol.1
Other publisher
Pages: 245
2017 year
English comics
Size: 354.3 mb.
Get volume #1 of the NSFW zom-com horror series where flawed male fantasy becomes a nightmare! Includes Issues 1-4, each with the original cover, as well as the R-rated Sexy Variant cover.
Ace just wants to film his buddy's threesome, but suddenly all the girls in town are transforming into lesbian zombies. And these girls are not looking for brains. He'll have to team with an unlikely friend to run for his life and stop the funniest, sexiest apocalypse you've ever seen.
122 pages of full-color nudity and violence make this an ADULTS ONLY horror comic.
Sometimes when Hot Girls make out - it's Evil!