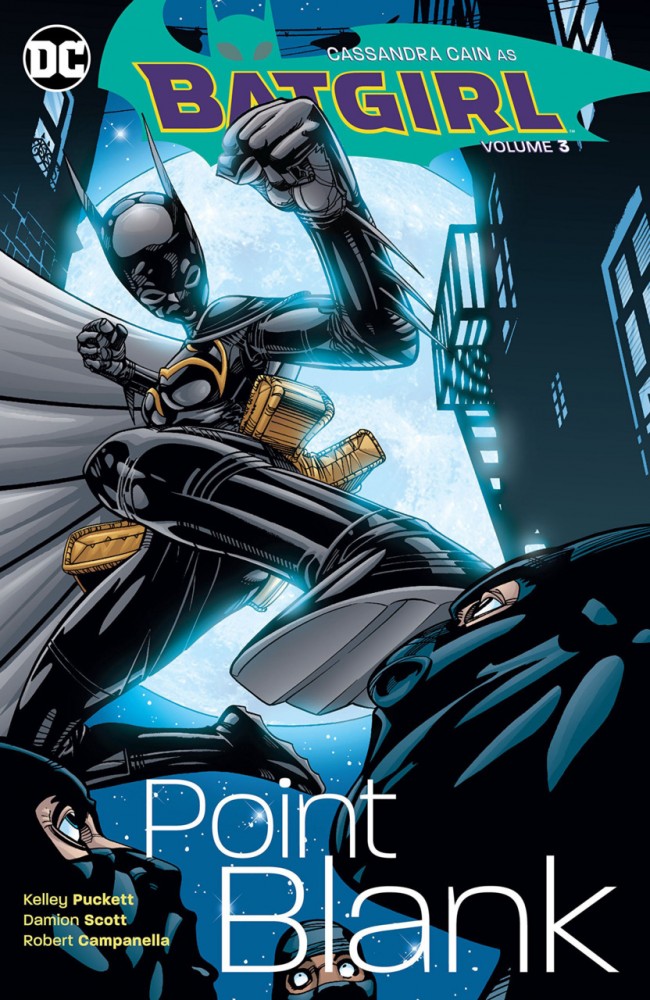 Batgirl Vol.3 - Point Blank


Batgirl's detective skills are soon put to the test when she must help an amnestic secret agent recover his memory in time to stop a mysterious catastrophic event threatening Gotham City! Time is quickly running out and Cassandra must fight harder than ever before, using both her wit and strength to solve the mystery. Can Batgirl save Gotham before it's too late?

Kelley Puckett (BATMAN ADVENTURES) and artists Damion Scott (ROBIN) and Robert Campanella (GREEN ARROW) bring you these classic Batgirl crime-fighting adventures. BATGIRL VOL. 3: POINT BLANK collects BATGIRL #26-37 and a story from BATGIRL SECRET CASE FILES & ORIGINS #1.