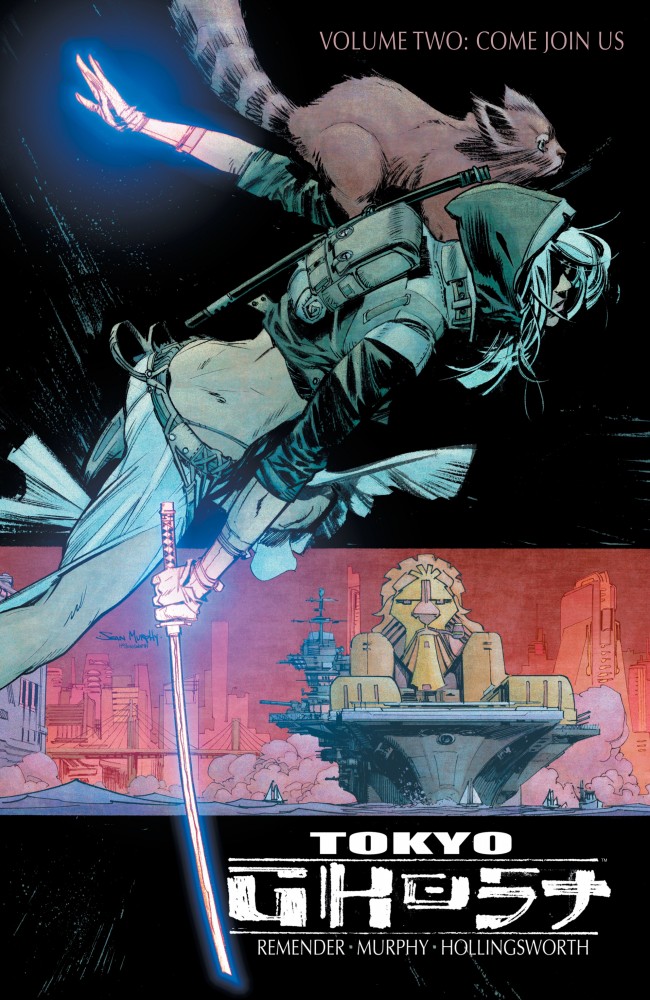 Tokyo Ghost Vol.2 - Come Join Us
Following the destruction of the Garden Nation of Japan, Constable Led Dent returns to his brutal beat, having succumbed to his inner demons. But as he stalks the streets of the Isles of Los Angeles, enforcing the corporate new world order, he's haunted by a ghost from Tokyo.
Collects TOKYO GHOST #6-10.