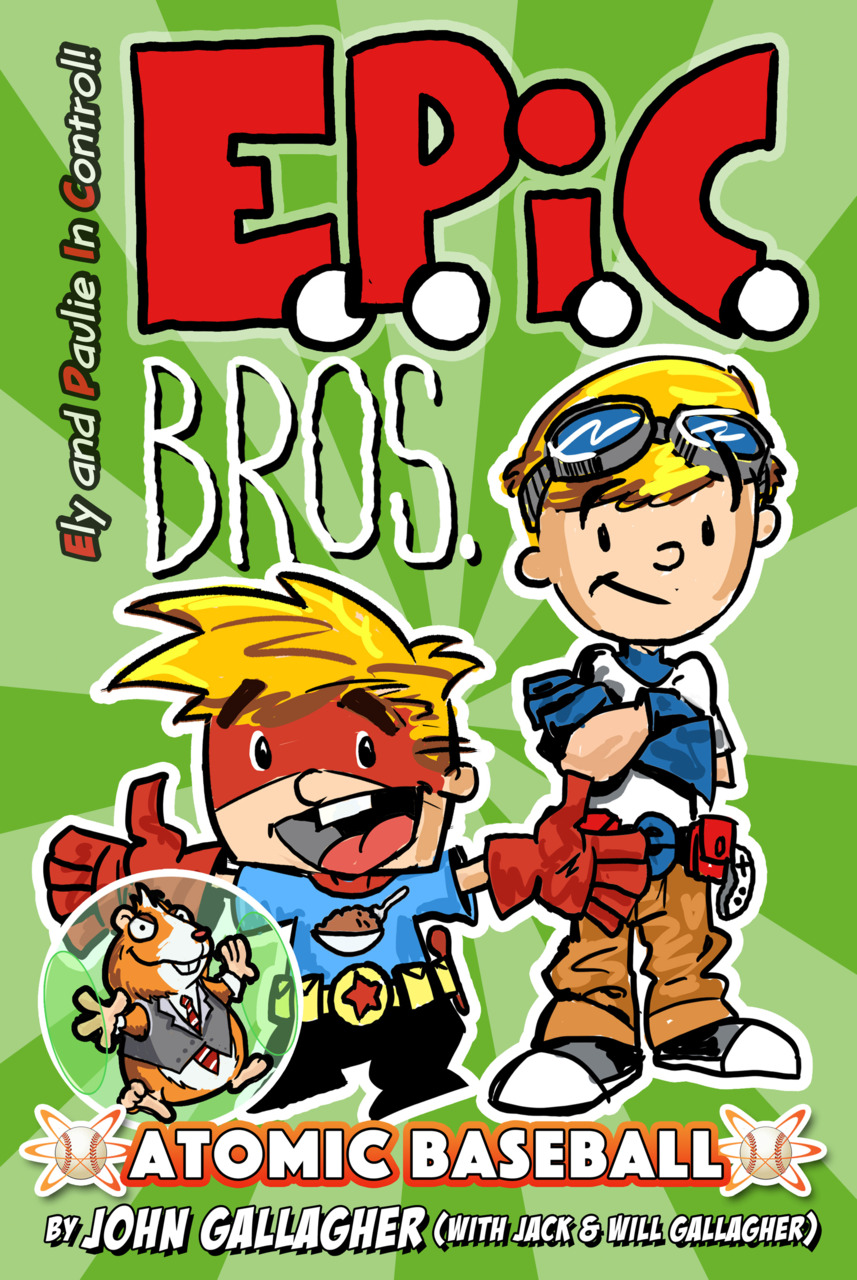 EPIC Bros Atomic Baseball #1
Other publisher
Pages: 33
2016 year
English comics
Size: 47.9 mb.
Ely and Paulie's Dad is off saving the world, as super heroes tend to. Now, the boys must entertain themselves with the leftover rayguns and robot parts from his secret headquarters, in order to create a game of- ATOMIC BASEBALL! Under the watch of their talking hamster butler (no, really!), the E.P.I.C Bros. come up with a game with explosive results!
Filled with all the silliness of Wimpy Kid and Big Nate, the craziness of Calvin and Hobbes, and more goofy gadgets that an overstuffed utility belt, E.P.I.C. Bros. is a laugh out loud graphic novel extravaganza!
Created by the father & sons team of John, Jack & Will Gallagher.