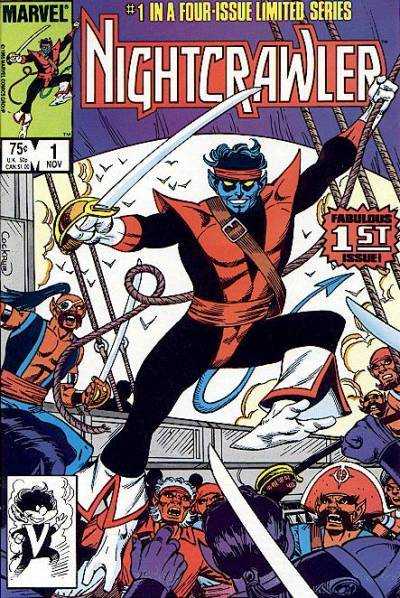 Nightcrawler #1-4 Complete
Marvel / Collections publisher
Pages: 4 issues
1985 year
English comics
Size: 46.2 mb.
Marvel's strangest mutant takes to the skies in his own mini-series! Kurt Wagner is more than the X-Man Nightcrawler- once a circus performer, Kurt still harbors dreams of swashbuckling adventure and derring-do. And those dreams may well become reality! While attempting to rescue Kitty Pryde's dragon Lockheed, Nightcrawler is transported to an alien dimension of high-flying pirates, sorcery, and plenty of plunder!
Nightcrawler's attempt to rescue Kitty's pet dragon, Lockheed, during a Danger Room scenario lands them both in an alien dimension. Fortunately, Nightcrawler finds himself at home among sky sailing ships and pirates.