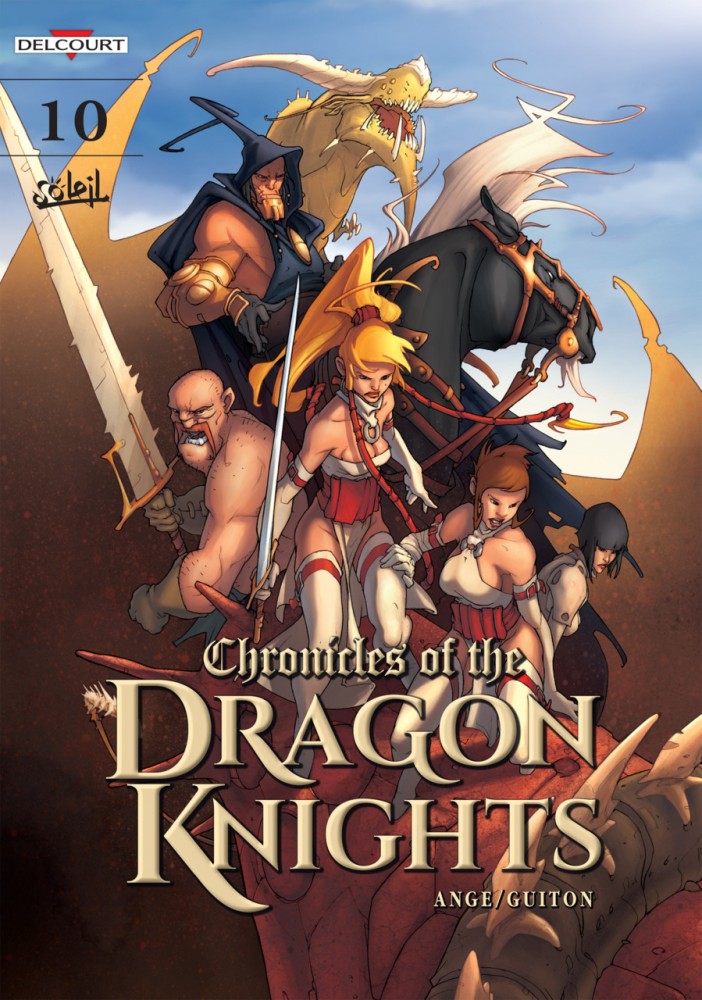 Chronicles of the Dragon Vo.10 - Knights Toward the Light
Other publisher
Pages: 60
2017 year
English comics
Size: 80.0 mb.
Three Redsails, the flying ships of The Dragon Knight Order, battle a dragon in the skies. But the monster hits a vessel, which crashes in the desert, in the middle of the Veile. Among the few survivors are apprentices of the Order, a mother with her child, a young man with a mysterious past, and the ship's second in command. They must survive, cross these dry grounds, and escape the Veile's influence, dissent, and slavers.
The dragon that haunts the desert could not be the worst evil in this land...