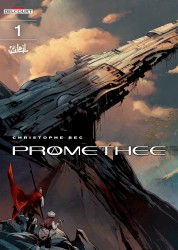 Promethee #01 - Atlantis 1-2
Other publisher
Pages: 27
2015 year
English comics
Size: 40.2 mb.
September 21, 2019 - 13:13 pm
Moments after the successful launch, the Space Shuttle Atlantis mysteriously disappears from the screen control of NASA.
And that's just the beginning ... As the threat of Apocalypse is hanging over the entire planet, it would seem that the future of mankind was plunged into chaos and darkness ... Heralding the worst for civilization.
Foreword by Mark Waid.