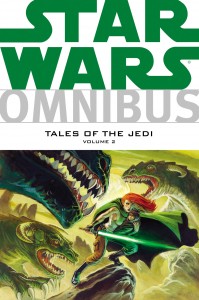 Star Wars Omnibus - Tales of the Jedi Vol.2
Dark Horse publisher
Pages: 449
2008 year
English comics
Size: 316.4 mb.
Learn the fate of the most legendary heroes of the ancient Jedi Order in this great collection! At the time when the Jedi were numerous and the Sith Empire, but a bitter memory, an ancient evil has risen, corrupts one of the best Jedi and sparking a war that ravaged worlds. The Sith revive the bonds of friendship and family were betrayed, and the life of the Jedi Nomi Sunrider and Ulic Qel-Droma forever changed.