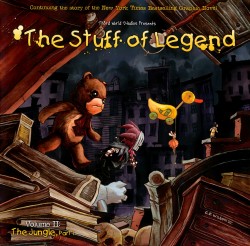 The Stuff of Legend - The Jungle (Volume 2) 1-4 series
Collections / Other publisher
Pages: 4 issues
2010-2011 year
English comics
Size: 125.8 mb.
Long time did not look in a box with toys? Right now because we have very different characters: Spider-Man, Transformers, Wolverine, Iron Man .....
In general, fall into childhood, and play with toys, but there's not as much fun as it seems at first glance ...