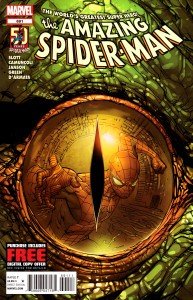 Amazing Spider-Man #691
No Turning Back "does not come to a conclusion, the epic is only one person in the world has a chance to help Spider-Man stop the Lizard. And his name is Curt Connors.
Plus, a shocking development that will set things in motion ... for Amazing Spider-Man # 700!
Be sure to pick this issue quickly, because you can bet it will be very important later.
You have been warned!