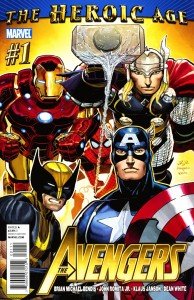 Avengers Vol.4 #01-23
The series continues with the New Avengers (Volume 1). Following the events of Dark Reign and Siege of Asgard, the new heroic age requires new team the Avengers.
Series concluded with issue 34, and the last term, Brian Michael Bendis' in team, together with the conclusion of the New Avengers (vol.2).