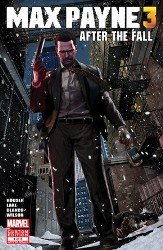 Max Payne 3: After the Fall (ENG)
Written by Dan Houser and Remedy's Sam Lake, and featuring cover art from Greg Horn and pencils and inks Fernando Blanco, Max Payne 3 Issue number 1: "After the Fall" is the first chapter in a three-part Max Payne 3 comic series. Since the confrontation at a dive bar in Hoboken from Max Payne 3, "After the Fall" and then flashes back to tell the story of Max's troubled upbringing - shedding new light on Max's life through key events of Max Payne and Max Payne 2.
Basic information about the life of Max Payne.