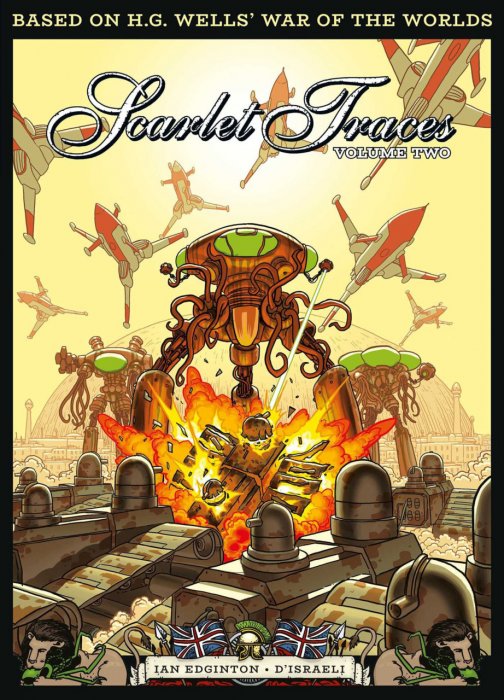 Scarlet Traces Vol.2
Other publisher
Pages: 221
2017 year
English comics
Size: 324.9 mb.
THE GREAT GAME
Using salvaged Martian technology the British Empire has become a global superpower. With an armada of spacecraft they have taken the fight to Mars! But Robert Autumn knows there is more to the war than the propaganda suggests. He tasks journalist Charlotte Hemmingway to travel to Mars and reveal the truth…
COLD WAR
It's 1968 and Britain has managed to survive. With Venus conquered by the surviving Martians, Earth learns of a plot that could endanger humanity. Ahron Shakespeare, a second generation Venusian refugee and serviceman in the RAF, is enlisted for a secret mission: uncover the Martian scheme before they endanger all life in the Solar System!
Stories include:
The Great Game
Cold War
Cold War Book 2