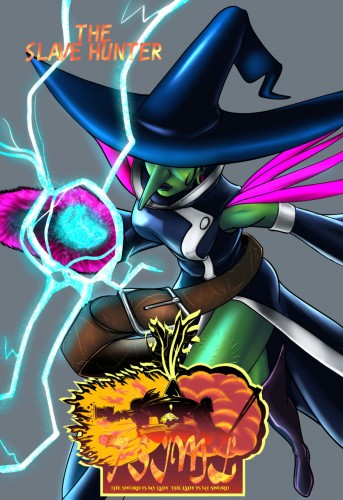 The Sword is My Lady. The Lady is My Sword #1
Other publisher
Pages: 22
2015 year
English comics
Size: 32.3 mb.
Prologue: The Slave Hunter.
The life of a slave is not a thing to be envied. Those who aspire to be more take their chances and run. But if a slave must run they must be chased, and if a slave must hide they must be hunted. Madelyn "Mad Maddie" Grimoire is the most renowned slave hunter in all of Elutheria. Known for only bringing back pieces of her prey, Mad Maddie is the basis of every slave's worst fear. However, there is more to Maddie than what meets the eye, and she's about to embark on the greatest hunt of her life.