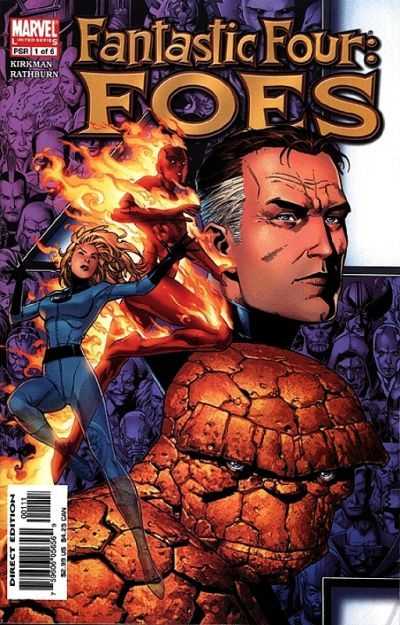 Fantastic Four - Foes #1-6 Complete
Marvel / Collections publisher
Pages: 6 issues
2005 year
English comics
Size: 199.7 mb.
The villains take center stage as the foes of the Fantastic Four step into the forefront. After years of continued defeat at the hands of the FF, why would a person continue to attempt something he has learned to be impossible? Get inside the heads of all your favorite FF Foes as we watch their capers from start to finish from their perspective, their point of view, and at last learn... What were these guys thinking? This issue: Puppet Master and The Mad Thinker.
After Years of failure, the puppet master decided it was time for a change. He teamed up with the Mad Thinker in order to carry out a plan that would facilitate the demise of his most hated enemies, the Fantastic Four.
Their plan consisted of calling a meeting of all the Fantastic Four's most hated foes. It was a ruse designed to gather DNA samples of all the foes. The Mad Thinker had invented a new way for the Puppet Master to puppeteer: using the DNA and a sophisticated brainwave-scanning devise instead of a diminishing supply of radioactive clay.
Once the DNA samples were collected, the Puppet Master went to visit his stepdaughter, Alicia Masters, he wanted her at his side at his moment of triumph. She resisted, which drew the attention of her former boyfriend, the Thing, which in turn drew the attention of the Fantastic Four. Now the jig is up, the Fantastic Four have the DNA samples and the Mad Thinker is in for a bit of a surprise...