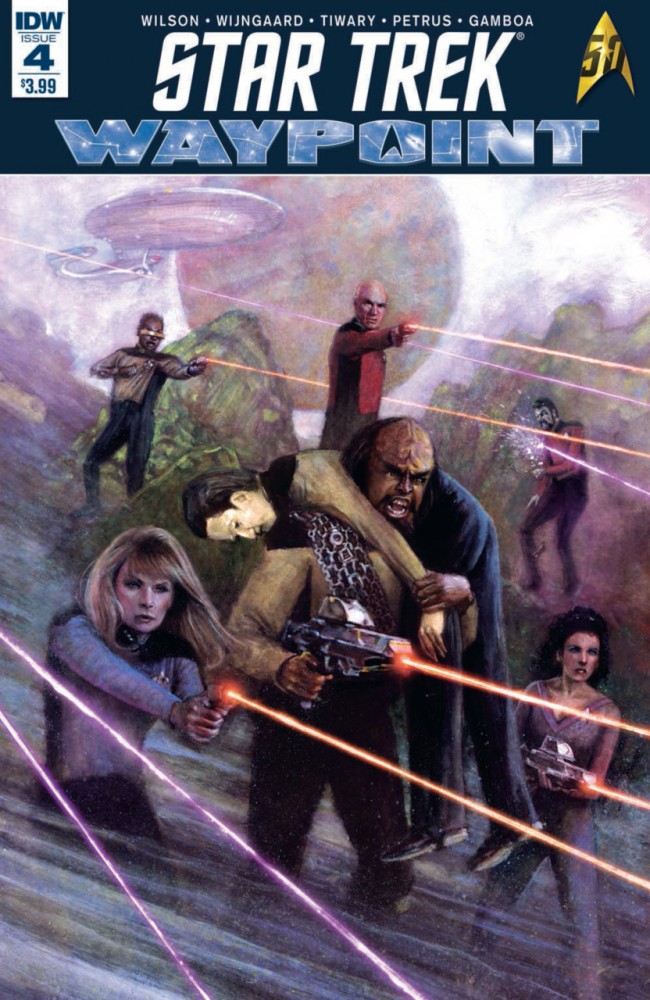 Star Trek - Waypoint #4
IDW publisher
Pages: 23
2017 year
English comics
Size: 43.0 mb.
A blockbuster bi-monthly anthology to celebrate 50 years of STAR TREK, featuring short stories across all Treks, by the top talent of today and yesterday!
First, a NEXT GENERATION story by Donny Cates and Mack Chater. Unable to decipher a mysterious ship's coded messages, Starfleet has enlisted its two greatest scientific minds, Captain Geordi La Forge and his best friend Data, to investigate. What they discover will alter the course of scientific human history as we know it!
Then, an ORIGINAL SERIES story by Sandra Lanz, where a crewmember, stranded on a strange planet, encounters a bizarre alien creature. They must learn how to interact, but how?