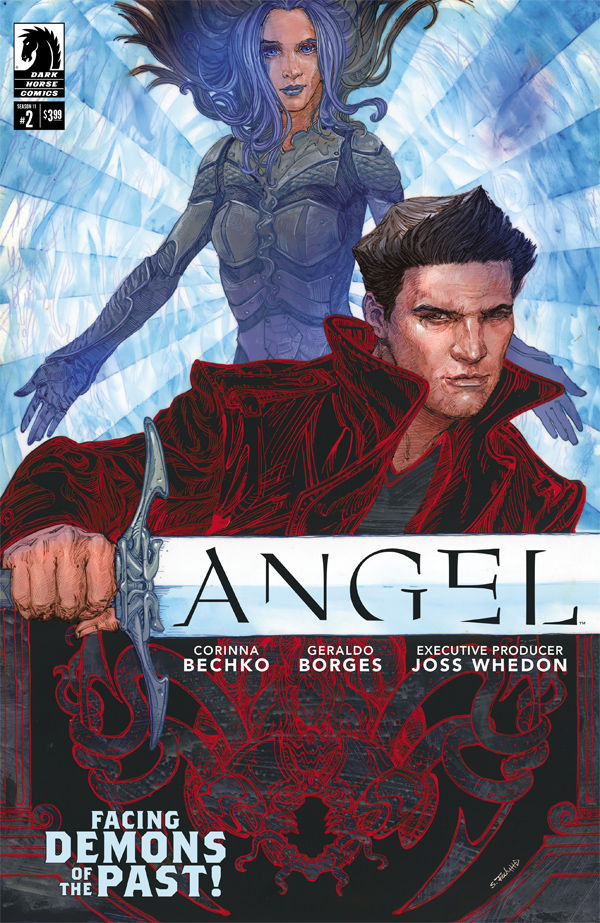 Angel - Season 11 #2
It will take an Angel and a goddess to save the world!
Vampire Angel is tormented by a vision linking his shameful past to something very big—and very bad—that is coming. The goddess Illyria gives Angel some insight and incentive. Then she really gets involved, and Angel discovers that it might be possible to change the future by changing the past.
Writer Corinna Bechko (Tomb Raider, Star Wars) brings you the vampire Angel in his own series!
Featuring Fred and Illyria!