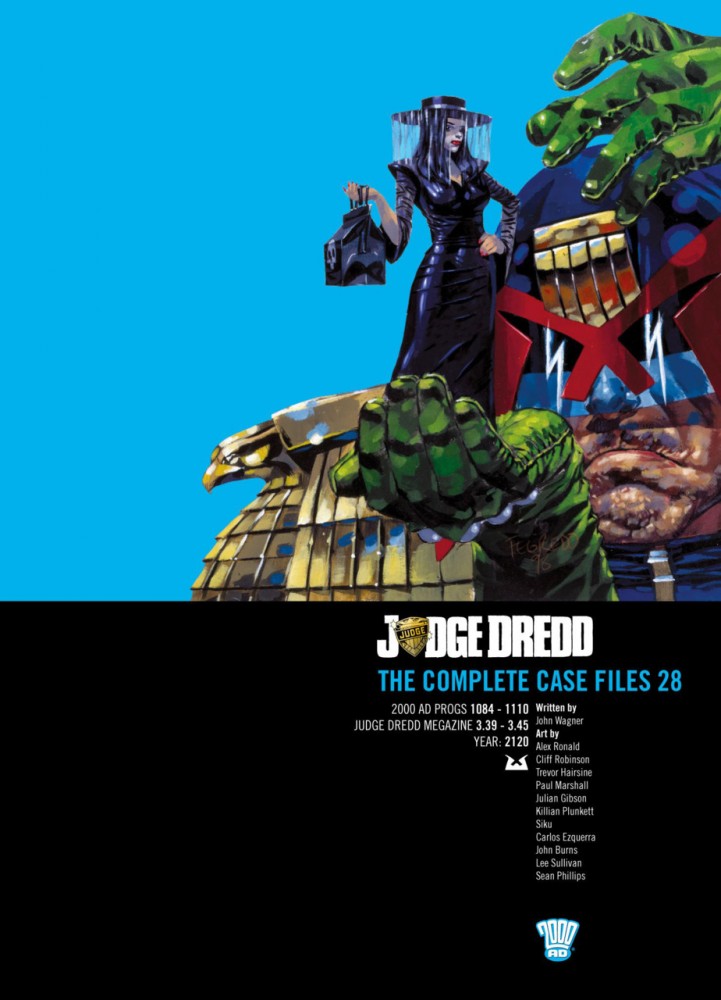 Judge Dredd - The Complete Case Files Vol.28
Other publisher
Pages: 305
2016 year
English comics
Size: 707.6 mb.
BEYOND THE CALL OF DUTY!
Mega-City One – a nightmarish enclosure located along the Eastern Seaboard of North America. Only the Judges – powerful law enforcers supporting the despotic Justice Department – can stop total anarchy running rife on the crime-ridden streets. Toughest of them all is Judge Dredd – he is the law and these are his stories...
Newly appointed Sector Chief Galen DeMarco attempts to bring the Law to Sector 303, but the resident vigilante group stands in her way. Fortunately Judge Dredd is on the case! As well as contending with malfunctioning elevators, oppressed mutants, reality show hosts, bouncing bank robbers and the �Angel of Mercy' serial killer, he begins to suspect that DeMarco's affections for him may be… unprofessional!
THIS VOLUME INCLUDES THE STORIES FROM: 2000 AD Progs 1084-1099, 1101-1110 AND THE JUDGE DREDD MEGAZINE Issues 3.39-3.45
PLUS!
Creator Bios
Gallery