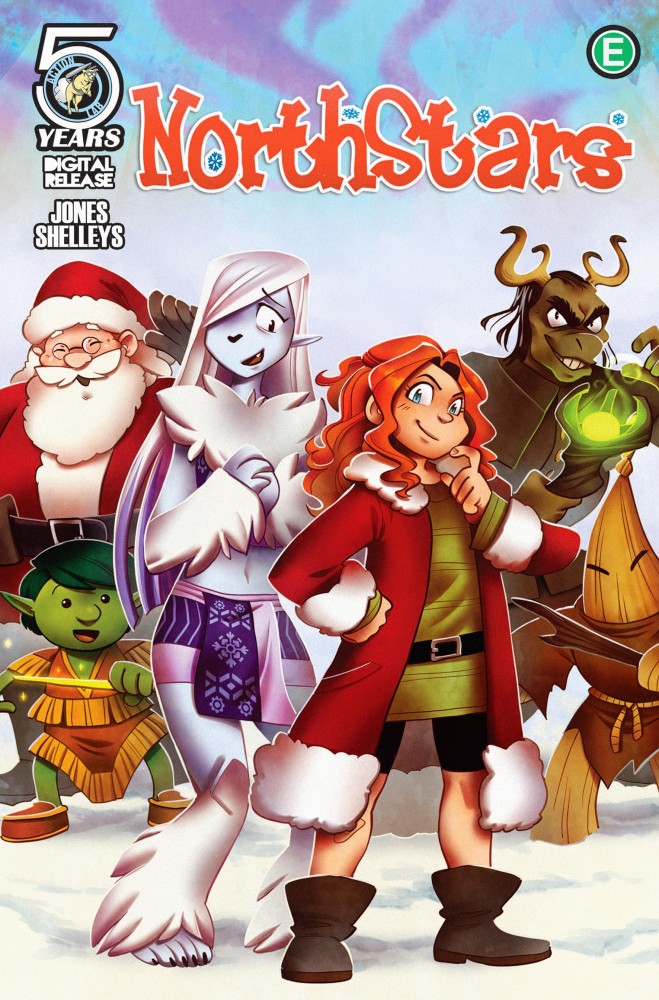 Northstars Vol.1 - Welcome to Snowville
Join us for the magical adventures of Holly, the daughter of Santa Claus, and Frostina, a Yeti Princess, as they explore the mystical wonders of the land of Polaris. In this first volume in a series of oversized keepsake hardcovers, Holly and Frostina journey to the subterranean city of Undertown to investigate trouble in Troggie Town. There is an evil force scheming right below Snowville, and it threatens Christmas itself!
Note: The digital edition (11/2/2016) for this issue was released before the print edition.