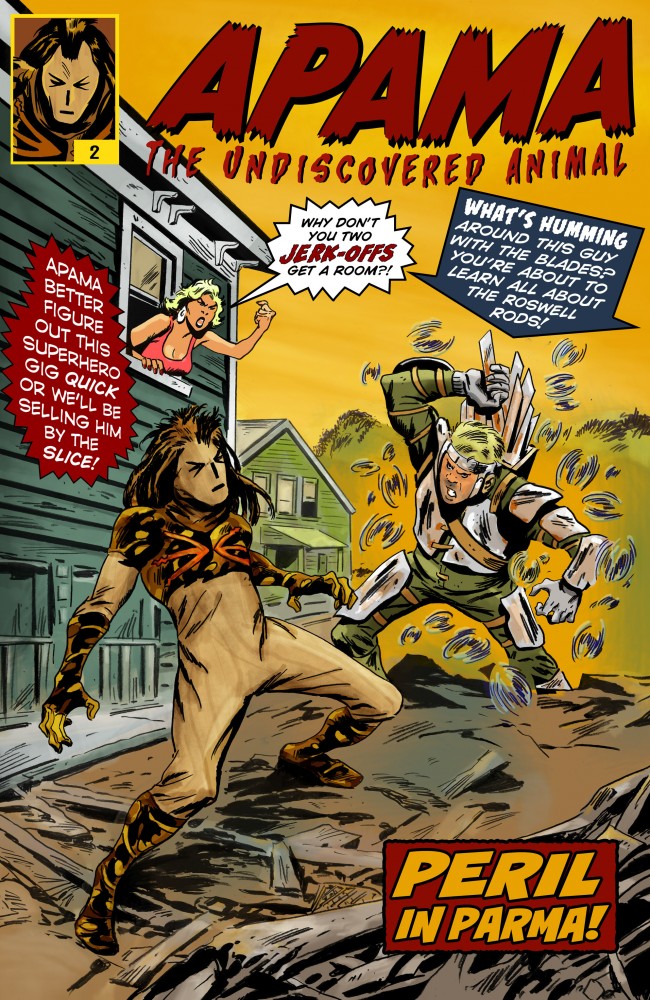 Apama - The Undiscovered Animal #2
Other publisher
Pages: 31
2015 year
English comics
Size: 52.8 mb.
Ilyia Zjarsky now has the strength, speed, and agility of Apama, the most savage beast that man has 'never' known. But what does that get him? He's still slinging cold treats from the back of a truck, and can't move out of the 'friend-zone' with his sexy neighbor, Vica.
When big oil starts spewing in the Gulf of Mexico, Ilyia decides to work off some frustration by having Apama pay a visit to those responsible.
Meanwhile across town, a scientist conducting experiments with a captured swarm of unidentified tiny life-forms is about to have an accident with a drunken landscaper that will give birth to the most dangerous doofus in all of comic-dom!
The Rogues Gallery starts here! Big oil held accountable, science goes awry, and Apama throws down with a villain unlike any other in his inaugural donnybrook.