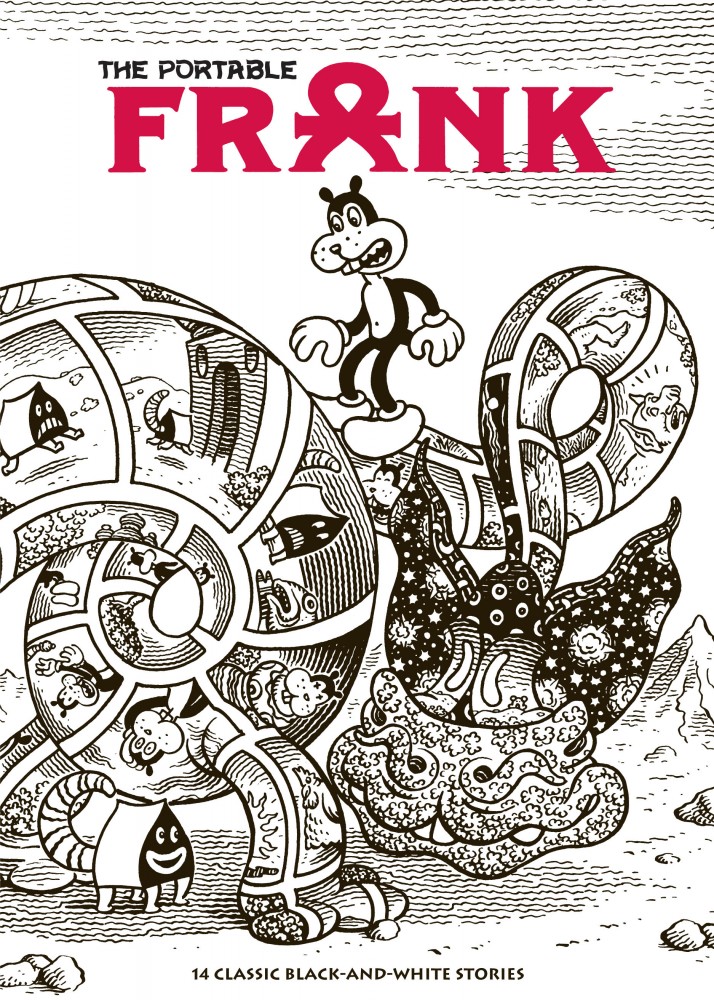 The Portable Frank
Other publisher
Pages: 201
2008 year
English comics
Size: 226.6 mb.
A Visionary work of comic art for all-ages! Readers who haven't discovered Jim Woodring's Frank stories have a colossal treat waiting for them in this all-ages gem collecting the character's greatest adventures.
Frank is a unique, visionary comic, exquisitely drawn and so fully realized that adults and children alike find themselves drawn deeply into Woodring's hallucinatory mindscape. The stories, almost entirely wordless, unravel like a good puzzle, rewarding re-reading, providing an experience as immersive as that first love affair, that first samadhi, or that first breath. Simply put, the world of Frank must be experienced to be understood.
Frank is an 11-year-old generic anthropomorph who lives in a force-laden landscape called the Unifactor. He is curious but not smart, naïve but not noble, and his most outstanding character trait is his ineducability. Along with Pupshaw, Frank's semi-subservient housedog-like godling, the two traipse across their surreal landscape, occasionally encountering Manhog, the bloated bladder of sin with a heart of radiance who exists to thwart their prosperity. And then there's the platonic Jerry Chickens, and the lachrymose Lucky, as well as Frank's Real Pa and Faux Pa, each a part of one of the great cartoon achievements of the 20th century.
For all its mystery, the world of Frank is a simple, delightful, mesmerizing example of world-building at its most fanciful, surely to delight parents and children alike.