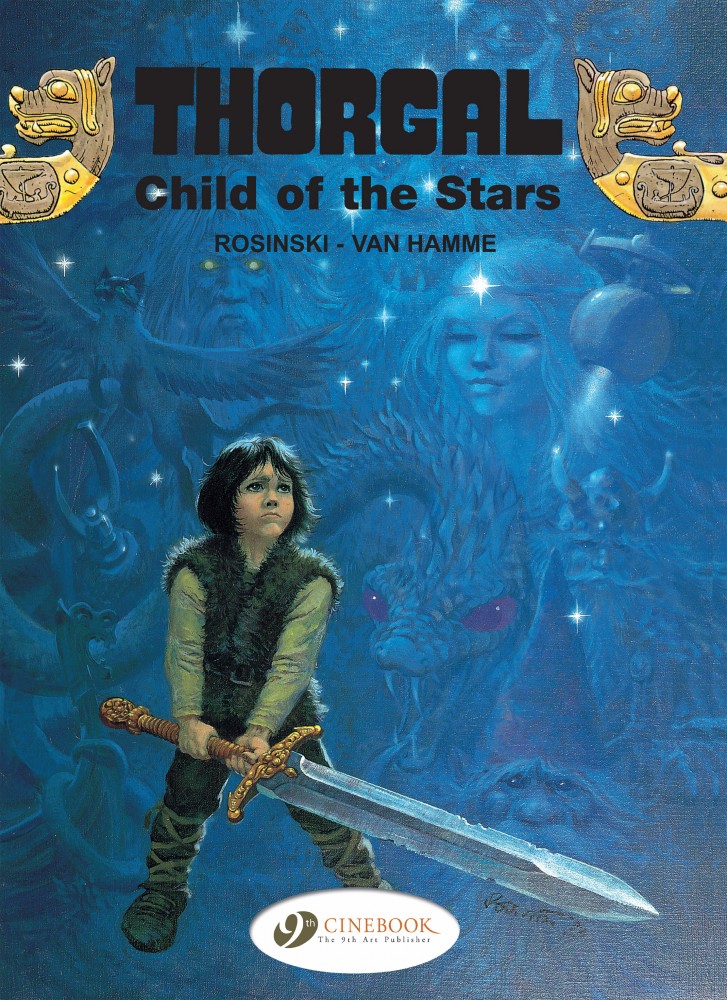 Thorgal #01 - Child of the Stars
Other publisher
Pages: 98
2007 year
English comics
Size: 192.6 mb.
In the wild and inhospitable European far north, in the land of Scandinavian myth and runic legend, Viking warriors discover a child in a space capsule. Leif Haraldson adopts him and gives him the names of his gods: Thorgal Aegirsson, son of Thor (god of lightning) and son of Aegir (master of the sea). Upon Leif's death, the Viking chief Gandalf the Insane isolates Thorgal from others. Only the friendship of Aaricia, the daughter of Gandalf, brightens Thorgal's solitary childhood. Their mutual affection quickly turns into true love.
This two-volume book includes "Aaricia".