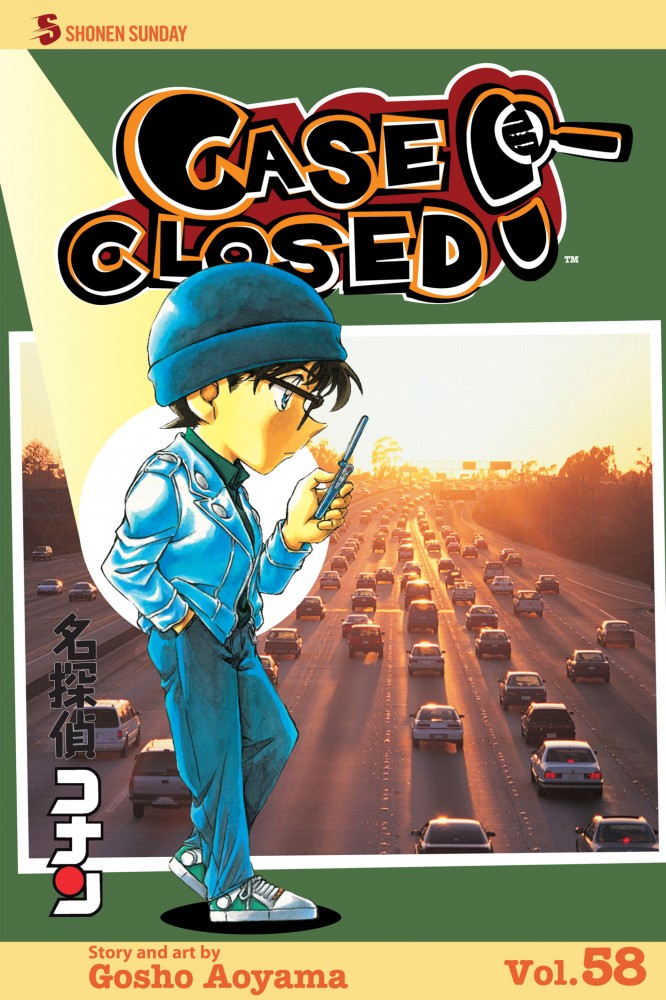 Case Closed Vol. #58
Kir, a captured agent of the Men in Black, lies comatose in a hospital, her location a matter of international security. When the Men in Black discover her whereabouts, Conan needs help from the professionals. Time for the pint-size detective to team up with the FBI!
Conan, Agent Starling and the mysterious Agent Arakai hatch a plan to transport Kir to a safe location. But can they stay one step ahead as the Men in Black descend on Tokyo and the Metropolitan Police join the fray? The biggest, most explosive, most game-changing case in Conan's career is underway!