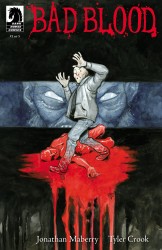 Bad Blood #01
Getting bitten by a vampire drunk it. Seeing his best friend brutally murdered started the war.
The trick was not a typical college student-kind-to vampires attacked. Then he learned that his blood was poison for the bloodsuckers. And the trick is to do everything to eradicate them.
His blood kills! Vampire tale with an unlikely hero!