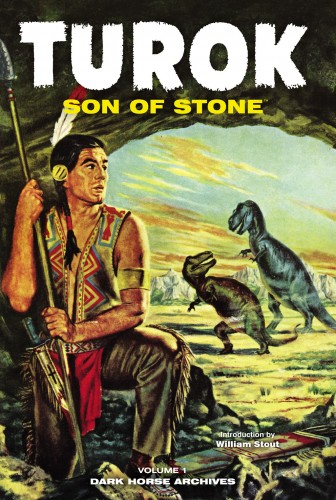 Turok, Son of Stone Vol.1
If you know that "honkers" means "dinosaurs," this is the archive collection you've been waiting for! This deluxe collection contains the first six issues of Turok, Son of Stone: Dell Four Color Comics #596 and #656; issues #3-#6 of the Turok series.
Two young American Indians stumble upon a valley where the creatures of Earth's prehistoric past still thrive. Cut off from their tribe, Turok and Andar must find a way to survive attacks from deadly honkers and encounters with savage bands of cavemen, holding out hope that one day they will discover a way back home . . .