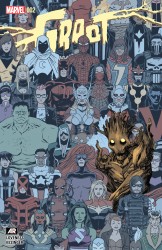 Groot #02
Stranded, and without those who can understand what is coming out of his mouth, it Groot against the Cosmos on a campaign to get his best friend back!
Thanks to a special guest star, who actually Outta this world!
Groot may look intimidating, but trust us, it is all bark!