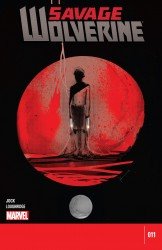 Savage Wolverine #11
Sci-fi Jock Wolverine saga comes to its thrilling conclusion!
Logan learns the sinister truth alien planet he was on.
But even more awful truth is that it finds in an underground cave - the truth that he can not be obtained to learn!
Everything comes full circle as future Logan is rooted in the darkest corners of her past!