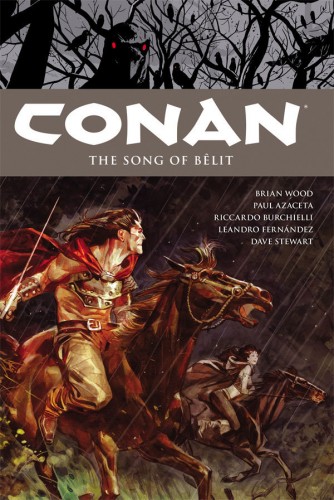 Conan Vol.16 - The Song of Bêlit
Brian Wood's epic and acclaimed adaptation of Robert E. Howard's "Queen of the Black Coast" reaches its heart-rending conclusion! This thrilling volume collects issues #19–#25 of the Dark Horse Comics series Conan the Barbarian.
Wood's acclaimed run reaches its earth-shattering conclusion!
With the Legend of Conan film set for 2014, Dark Horse's Conan is essential reading!
Don't miss Brian Wood's Star Wars!