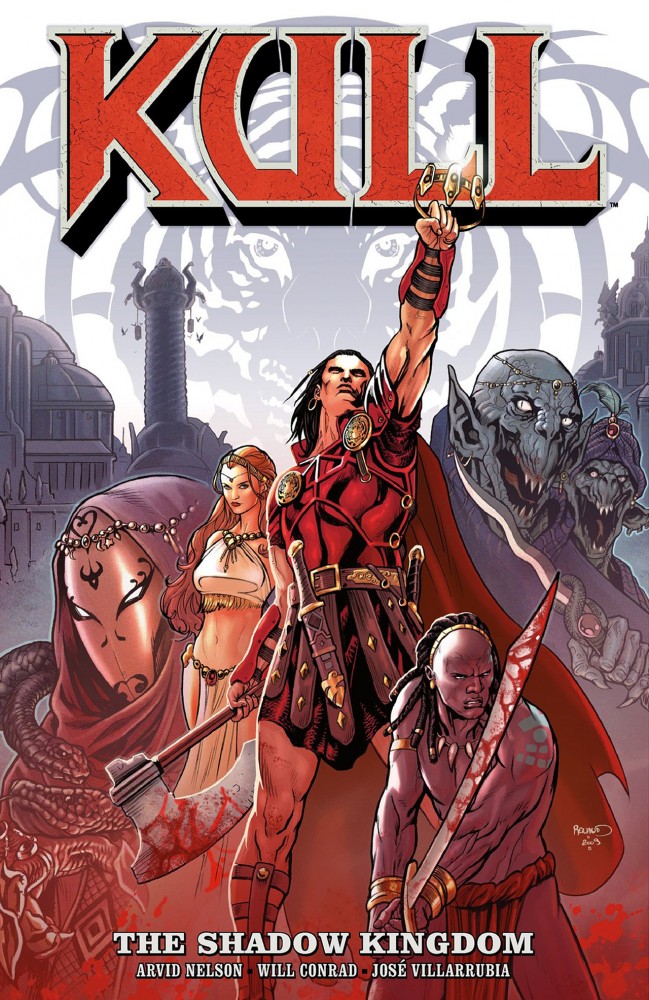 Kull - The Shadow Kingdom
Dark Horse publisher
Pages: 163
2014 year
English comics
Size: 203.7 mb.
More comfortable with a sword than a scepter, the enigmatic Kull has recently crowned himself king and seeks to unite the once proud and powerful land of Valusia. As representatives from all corners of his kingdom seek his counsel, the warrior-king accepts a strange invitation from the Pictish emissary. Kull will need to discard ancient prejudices if he's to save the newly united Valusian empire from a clandestine enemy that once threatened to enslave and exterminate mankind! Aided by Brule -- a hotheaded Pict confidant -- Kull uncovers layers of deception and treachery in the ancient halls of the Tower of Splendor and faces the growing threat of the devious Serpent Cult!
Join us as we discover Valusia's darkest secrets and witness the first days of its mightiest king.
Collection features a new cover by Paul Renand.